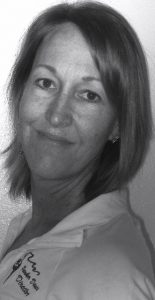 KIM KINNEAR, Owner/Artistic Director.
Kim has studied Ballet, Tap, Modern and Jazz since the age of five. While a dance major at Loretto Heights Fine Arts College, she studied intensively with Jeri McAndrews (Paul Taylor Company), Milenko Banovich.  In Los Angeles, she studied Jazz at Moro-Landis (currently "Millennium") under Joe Tremain and Jaimie Rogers. She also worked professionally in L.A. and Japan. She holds a BA in education and taught school in the Parker area for 6 years. She opened Parker Dance in 1993, is a member of Dance Educators of America, won the DEA Outstanding Choreography Award several times, has collaborated with dance professionals such as David Taylor and International Ballet School, and has trained students who grew up at Parker Dance Academy and continued to dance with scholarships to Alonzo King Lines Ballet in San Francisco, Alvin Ailey in New York, University of Utah, University of Hawaii, among others.   She has 38+ years of teaching experience and a lifelong passion for dance and education.
---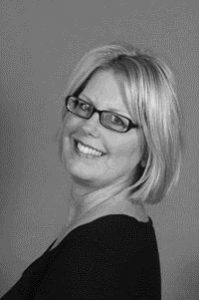 JULIE CURLEY, Assistant Director.
Julie has trained in Ballet for 19 years and tap & jazz for 12 years. She has trained under ballet masters from Ballet West, San Francisco Ballet (Michelle Burns), and Ballet Arts (Larry Boyette). She performed with USO as a jazz dancer and also danced in classical ballets such as Sleeping Beauty and the Nutcracker. She has had teacher training in the Vaganova Syllabus and the Royal Academy of Dance Syllabus. She has been teaching dance for 30+ years, 7 of those as the director of a studio branch.  She has been at PDA for over 20 years.
---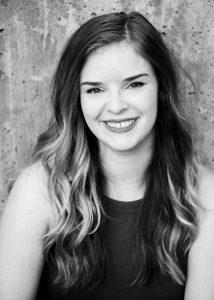 LEXIE STEINHAUSER, Studio Manager/Director.
Lexie is an alumni of PDA where she studied hip hop, ballet, jazz, modern, and tap. She has a BS in Expressive Therapies from Lesley University and a dance teacher certification from Dance Teacher University and the University of Las Vegas. She has worked at several high schools in the area as a teacher and a choreographer for musicals such as Sweet Charity, As You Like It, Little Shop of Horrors, and Wizard of Oz. She wrote and directed the last 3 years of spring recitals; "Cinderella", "Mary Poppins" and "Beauty and the Beast" and is excited for what is to come next!  Lexie's main focus while teaching is not only to see the kids as technical dancers but as artists and growing adults.  She continues to learn and grow in her skills as a dancer and teacher by taking classes and learning from her students. This will be her 6th year at PDA.
---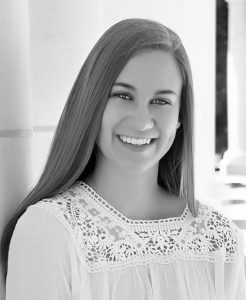 SYDNEY BAKER, Tap Director, Personal Assistant to the Owner, Birthday Party Coordinator, Ballet.
Sydney is a lifelong student of Parker Dance Academy, having started dancing at the age of four. Trained in a multitude of styles, she fell in love with tap dance at an early age while studying with Beverly Pinkerton. While a student at PDA, Sydney attended in studio master classes with Professor Robert Reed and Barbara Duffy. Continuing her education, Sydney annually travels to New York City to attend tap festivals such as Tap City, the New York City Tap Festival and The Big Apple Tap Festival. Attending festivals has provided her with opportunities to study with master teachers such as Brenda Bufalino, Katherine Kramer, Ted Louis Levy, Ali Bradley, and Sam Weber, among others. Sydney also travels to Arizona to study and perform with Tap 24.7, and she was recently invited to perform in their Seattle performance. She is honored to learn from such tap dance legends, which affords her the opportunity to pass down this rich, American art form in a meaningful and methodical way.  She hopes to instill a love of dance in her students, while teaching them the technique and discipline of the art of tap dance.  This is her 6th year teaching at PDA.
---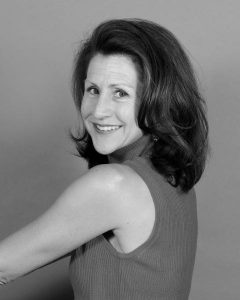 LISA REBIK, Jazz, Adult Jazz, Ballet/Tap.
Lisa began her professional dance career in Los Angeles and has credits in television, movies, and theater. She relocated to Colorado 15 years ago to work for the international organization, Up With People, where she held the position of Choreographer/Associate Director. Lisa has taught jazz for the past 25 years. This is her 15th year at PDA.
---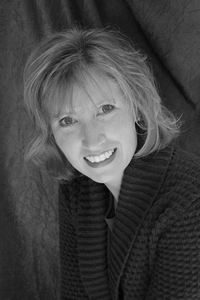 LISA O'BLENESS LONG,  Ballet, Tap.
Lisa began dancing at the age of 9.  She earned her BFA in Ballet from Friends University, Wichita, KS in 1995.  While a member of the Friends University/Wichita Ballet Theatre company, some of Lisa's roles included: dance hall girl in Billy the Kid, snowflake and Waltz in The Nutcracker, cat in Peter and the Wolf, and princess in The Firebird.  Lisa was an Arts in Early Education grant recipient while on staff at the Creative Child Center Preschool at Wichita Center for the Arts in Wichita, KS.  Lisa has many years of teaching experience, including 12 years at Kansas Dance Academy in Wichita, KS and 3 years as the ballet specialist at Minnesota State University, Mankato, MN.  Although ballet is her strength, Lisa has also taught beginning jazz and beginning – intermediate level tap to all ages.   This is her 9th year at PDA.
---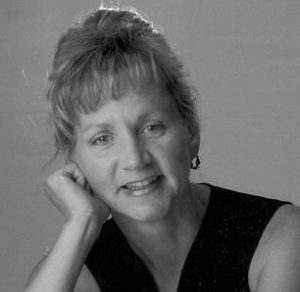 SHELLY CATES WILLIAMS, Ballet.
Shelly  earned her Bachelors Degree in Fine Arts at the United States International University School of Performing Arts in San Diego CA. She continued professionally, performing lead rolls in over 500 major ballet stage and television productions and teaching all levels of ballet and Master Classes for Ballet West, Milwaukee Ballet, Academy of Ballet Florida and San Diego Ballet. Shelly has had the privilege of working under the direction of Agnes DeMille, Sallie Wilson and Tony Landers of the American Ballet Theatre; John Hart, Basil Thompson, Erling Sunde and Brian Shaw of Royal Ballet in England. Bobby Rodham, Vicky Simon and Violette Verde of the New York City Ballet and T.C. Wilson. This will be her 7th year with PDA.
---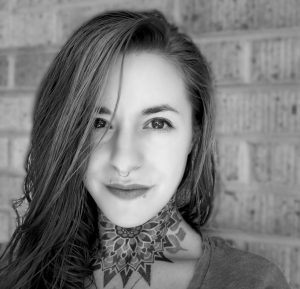 THEA JAWORSKI, Contemporary.
Thea began the start of her love for dance at the age of 7 just outside of Atlanta with Roswell City Dance under the direction of Beth Mason and Nancy Whitehead. Upon relocating to North Carolina, she continued her dancing with multiple educators throughout the Raleigh/Durham Triangle including Missy Blackburn of Carolina Dance Center, Gene Medler of North Carolina Youth Tap Ensemble, and Christy Curtis of CC & Co Dance Complex. During these formative years, she was awarded full scholarship to Ohio's BalletMet, Los Angeles EDGE Performing Arts Center, and she performed a featured character role in Cheryl Lee's original production of "Recipe for Love" at Caesars Palace Las Vegas. She also of had the opportunity to train under and present the choreography of Lauren Adams, Sonya Tayeh, Peter Chu, Eileen Juric, Mandy Moore, Martha Nichols, and Melissa Jackson during her senior year of high school. Upon graduating, she moved to NYC where she began working at Broadway Dance Center and training under choreographers such as Finis Jhung, David Howard, Matthew Powell, Brice Mousset, Sidra Bell, Loni Landon, Joshua Bergasse, Sheryl Murakami, Michelle Dorrance, Mishay Petronelli, and Shelly Hutchinson. She began mentoring under Calen Kurka and Chris Hale where she focused heavily on kinesthetic movement – anatomy, biomechanics, injury prevention, yoga, improvisation, Pilates, Gyrokinesis, and nutrition classes were the fundamentals of their company Pushing Progress Contemporary Dance, where she trained and performed their collaborative work "Beyond the Waves" at Manhattan Movement Arts Center, and Frederick Loewe Theatre. Upon returning to North Carolina, Thea continued her education in going on to become a certified group fitness instructor via Margot Martin of BalletBurn, and completing her aerial pole teacher certification via Dakota Fox of Aradia Fitness. She performed under the direction of Leah Wilks and Jon Haas' Durham based multimedia modern company VECTOR, where she presented the original living installation of "(in)Habitus" at Manbites Dog Theatre, and the premier evening length work of "Habitus" at Cordoba Arts Center. She was on faculty with American Dance Festival, St Mary's High School, Arts Together, Raleigh School of Ballet, Barriskill Dance Theatre, and as a resident guest instructor for North Carolina State University, and Enloe High School. She is currently residing in Denver, Colorado and is on faculty with multiple local studios and is leading a successful weekly adult movement collective; she also continues to hold choreographic residencies and functional anatomy workshops for numerous studios throughout both the East Coast as well as Colorado, including Denver School of the Arts. In addition, she has taught dance and creative movement residencies within the Denver Public School systems, and has toured with multiple dance conventions & competitions as both an Adjudicator & Master Teacher. As of the Summer of 2019, Thea is a finalist in the top 10 percent of artists chosen for the opportunity to curate her own exhibit in Meow Wolf's brand new soon-to-be Denver location. Thea's classes focus heavily on sound anatomical structure, kinesthetic intention, strength training, injury prevention, authentic self-expression, and musical specificity. Her passion lies within helping dancers and movers of any medium come to deeper understanding within the mechanics of their own unique bodies, and cultivating an environment for movement to be explored, dissected, reconstructed, emoted, inverted, and exciting to each individual human in their own experience. Thea asks for any dancer present in her class to examine their core beliefs, who they are with them and who they may be without them; to be open to the invitation of examining experiences and egos through multiple perspectives in hopes of gaining an ever curious sense of self awareness and ultimately, an inclusive compassionate community of dancers who make just as much space for others as they do for themselves.This is her 4th year at PDA.
---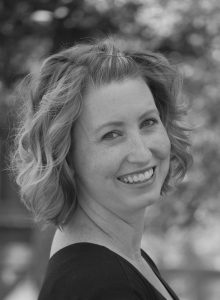 BECKY PERRY, Ballet.
Becky started her dance training in a small neighborhood ballet studio in Glendale, AZ at the age of ten. After quickly realizing that ballet dancing was a passion rather than just a hobby, she started training at the Phoenix School of Ballet. She trained for eight years there receiving additional classical training at intense summer training programs with the Cleveland/San Jose Ballet and Ballet West. Over the course of her training she also auditioned and was accepted, and awarded scholarships to several other training programs with the Pacific Northwest Ballet, San Diego Ballet, and Royal Winnipeg Ballet. Becky danced briefly in college at Arizona State University.  But after sustaining a severe knee injury while living abroad in Paris, France, she was unable to continue or advance to a professional performing level.  Becky has taught various levels of ballet from toddler/beginner to advanced ballet over the past several years in Parker, CO, and absolutely loves teaching and working with enthusiastic young dancers. This is her 4rd year with PDA.
---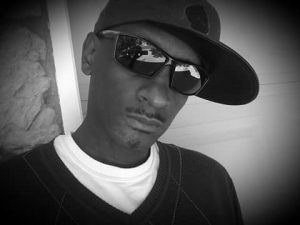 TROY BURRELL, Hip Hop.
A native to Colorado, Troy was born and raised in the heart of Denver. With a dance degree from the University of Northern Colorado, Troy's path in dance has never strayed far from the support and love of home. Now the founder and artistic director of Justbeingmetv, Troy's vision in dance has spanned from inner city youth outreach to multi-media full-length productions. As a teacher of the elements of Hip Hop (popping, locking, freestyle, r&b, breaking and house), Troy also offers an extensive background in modern, jazz, partner dance, stepping and ballet. This is Troy's 4th year with PDA.
---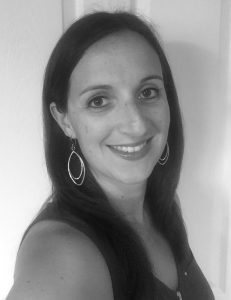 TIFFANY MATHEWS, Ballet.
Tiffany started dancing at the age of 2 in a small town in the state of Washington.  She moved to Colorado at the age of 10, at which time her love and commitment to dance intensified along with her training.  Her primary dance training was in ballet and she also trained in tap, jazz, modern, and lyrical.  Tiffany trained and tested in the Royal Academy of Dance(RAD) through most of the primary grades and also Pre Elementary and Elementary exams.  She also trained in the Cecchetti Council of America(CCA) and tested through Grade 4.  Tiffany performed in many productions including The Nutcracker and Sleeping Beauty, as well as competed in many dance competitions including The Denver Ballet Guild and Show Biz.  Tiffany started teaching dance at the age of 13 and quickly realized that teaching was her passion.  With over 12 years of teaching experience, ballet has always been her main focus and strength.  Tiffany has taught preschoolers to adults, beginning through advanced classes, with her primary focus on technique.  She has also enjoyed teaching beginning tap classes.  This is Tiffany's 2nd year with PDA and she is excited to be a part of this group of dancers.
---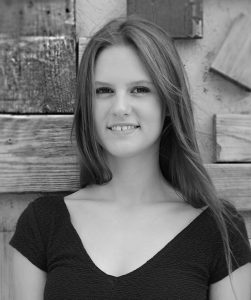 MAGNOLIA MACHADO, Ballet, Tap, Jazz, Contemporary.
Maggie began dancing at Parker Dance in kindergarten and recently graduated in 2017. During her time here, she studied dance under Brian Bender (ballet), Dan Mont- Eaton, Corina Kinnear, and Eliza Ohman. While a student, she attended multiple dance competitions and was awarded two full scholarships to the summer ballet intensive through Dance Educators of America, which she attended three times, as well as Sheer Talent's summer program. Later she accepted the role of the Sugar Plum Fairy for our Nutcracker during her sophomore and senior year of high school. Over the past year she was hired to improvise for Meow Wolf and performed for Industrial Dance Alliance in a piece by Chelsea Davis. She has also toured with Fluid Dance as one of their assistant dancers in the "Fluid Force" and performed under Mary Lynn Lewark for Presenting Denver's 2018 Dance Festival. This is Maggie's 6th year with PDA. 
---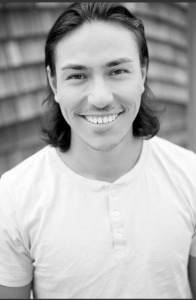 ISAAC HUERTA, Contemporary.
Finding dance at a young age, Isaac began training at studios across Southern California. Graduating from Orange County School of the Arts, Isaac signed with BLOC Talent Agency. He has been featured in music videos: Taylor Swifts Shake it off, Katy Perrys Chained to the Rhythm, and Foxygens Avalon. He appeared on the Grammy stage with Perry in 2017 and is featured in Bathtubs Over Broadway closing sequence. Company's Isaac has danced with include: KDV Dance Ensemble, Invertigo Dance Theatre, Heidi Duckler Dance Theatre, BrockusRed, Clairobscur, Carlon Dance, Solevita, Luminario Ballet, and Ezralow Dance. He has been greatly honored to have shared stages with Margie Gillis, and Oguri with Bodyweather. He has been in the Cast of Kitty Mcnamee's FireBird with the LAPhilharmonic, and John Todds Aida with the Pacific Symphony. Isaac has appeared in Garrett Ammon's Wicked Bayou, Winter and Boomtown, among others. Isaac is currently dancing in Denver courtesy of Wonderbound, and is in his 2nd season. Whether it is being on screen, stage, or outside, Isaac is thrilled to be doing what he loves. He believes it is important to listen, to act, and to be passionate about what you care about. This is Isaac's 1st year with PDA.

---
WILLIAM CLAYTON, Contemporary.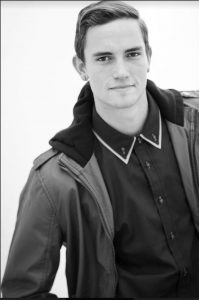 William Clayton started his dance training as a Color Guard performer in 2006. Once he realized his love of dancing he attended the American Musical and Dramatic Academy, receiving his Bachelors of Fine Arts in Dance Theater in 2016. He continued to work in LA as a commercial dancer, being apart of stage shows and music videos. There he worked with Daniel Ezralow, Spencer Liff, and Tessandra Chavez. He also performed in musicals such as West Side Story and Evita. He is currently in his 2nd season with Wonderbound, a Denver based contemporary ballet company. This is Will's 1st year with PDA.