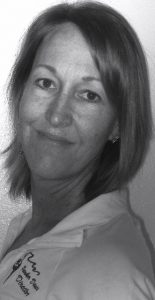 KIM KINNEAR, Owner/Artistic Director, Founder.
Kim has studied Ballet, Tap, Modern and Jazz since the age of five. While a dance major at Loretto Heights Fine Arts College, she studied intensively with Jeri McAndrews (Paul Taylor Company), Milenko Banovich.  In Los Angeles, she studied Jazz at Moro-Landis (currently "Millennium") under Joe Tremain and Jaimie Rogers. She also worked professionally in L.A. and Japan. She holds a BA in education and taught school in the Parker area for 6 years. She opened Parker Dance in 1993, is a member of Dance Educators of America, won the DEA Outstanding Choreography Award several times, has collaborated with dance professionals such as David Taylor and International Ballet School, and has trained students who grew up at Parker Dance Academy and continued to dance with scholarships to Alonzo King Lines Ballet in San Francisco, Alvin Ailey in New York, University of Utah, University of Hawaii, among others.   She has 38+ years of teaching experience and a lifelong passion for dance and education.
---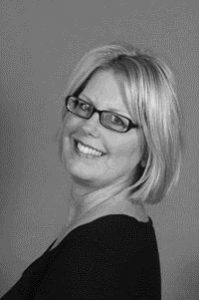 JULIE CURLEY, Founder.
Julie has trained in Ballet for 19 years and tap & jazz for 12 years. She has trained under ballet masters from Ballet West, San Francisco Ballet (Michelle Burns), and Ballet Arts (Larry Boyette). She performed with USO as a jazz dancer and also danced in classical ballets such as Sleeping Beauty and the Nutcracker. She has had teacher training in the Vaganova Syllabus and the Royal Academy of Dance Syllabus. She has been teaching dance for 30+ years, 7 of those as the director of a studio branch.  She has been at PDA for over 20 years.
---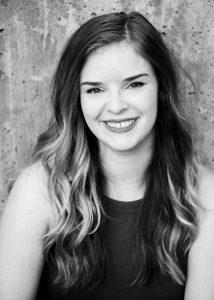 LEXIE STEINHAUSER, Studio Director.
Lexie is an alumni of PDA where she studied hip hop, ballet, jazz, modern, and tap. She has a BS in Expressive Therapies and Drama from Lesley University and a dance teacher certification from Dance Teacher University and the University of Las Vegas. She wrote and directed the last several years of spring recitals starting with "Cinderella" in 2017, and is excited for what is to come next! Lexie has trained directly under Kim Kinnear for several years to learn and understand the business side of PDA, and she continues to learn as she has moved into her new roles at the studio. Along with her work at PDA she has worked at several high schools in the area as a teacher and a choreographer for musicals such as Sweet Charity, As You Like It, Little Shop of Horrors, and Wizard of Oz. Lexie's main focus while teaching is not only to see the kids as technical dancers but as artists and growing adults.  She continues to learn and grow in her skills as a dancer and teacher by taking classes and learning from her students. This will be her 9th year at PDA.
---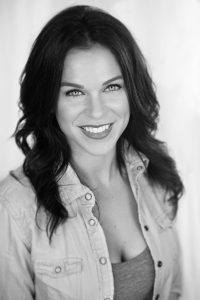 LIZZIE REESE, Assistant Director, Contemporary, Company.
Lizzie has spent the past 9 years dancing professionally. She most recently was touring with Sesame Street Live as a performer and dance captain on their national tours from 2018-2020. Her time spent performing at the Walt Disney Company and Universal Studios has given her opportunities to perform internationally and in the states doing television, parades, cruise ships and filmed shows. Growing up, she trained at Parker Dance Academy from a young age through high school. She loves sharing her passion for all styles but mostly contemporary and hip hop! This is Lizzie's 2nd year with PDA.
---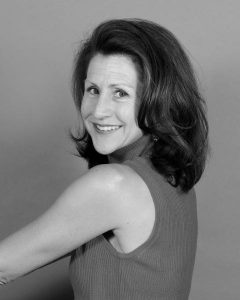 LISA REBIK, Jazz, Adult Jazz, Ballet, Tap.
Lisa began her professional dance career in Los Angeles and has credits in television, movies, and theater. She relocated to Colorado 15 years ago to work for the international organization, Up With People, where she held the position of Choreographer/Associate Director. Lisa has taught jazz for the past 25 years. This is her 18th year at PDA.
---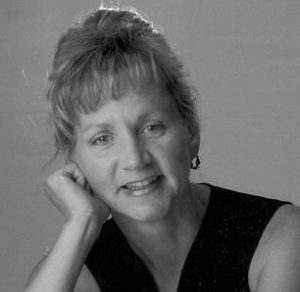 SHELLY CATES WILLIAMS, Ballet.
Shelly  earned her Bachelors Degree in Fine Arts at the United States International University School of Performing Arts in San Diego CA. She continued professionally, performing lead rolls in over 500 major ballet stage and television productions and teaching all levels of ballet and Master Classes for Ballet West, Milwaukee Ballet, Academy of Ballet Florida and San Diego Ballet. Shelly has had the privilege of working under the direction of Agnes DeMille, Sallie Wilson and Tony Landers of the American Ballet Theatre; John Hart, Basil Thompson, Erling Sunde and Brian Shaw of Royal Ballet in England. Bobby Rodham, Vicky Simon and Violette Verde of the New York City Ballet and T.C. Wilson. This will be her 9th year with PDA.
---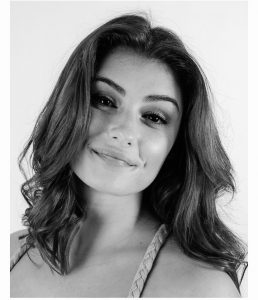 CERESA FREEHLING, Company.
Ceresa Freehling is a versatile dancer, singer, actor, and choreographer. Her teaching and performance opportunities have taken her all over the world including countries like Germany, the Netherlands, Lithuania, Hong Kong, Japan, and more. Under Antonia Freehling's direction, Ceresa has received the honor to teach and choreograph at Revolution Dance Academy, in which she has received multiple choreography awards from multiple dance education competitions. Ceresa is a recent graduate of Don Mirault's Theater Arts Preparatory School. She has had the honor to work with ballet master Don Bellamy, Mayfair vocalist Steve Judkins, High School Musical choreographer Bonnie Story, as well as Las Vegas producer Nick Geurts. Ceresa is looking forward to working with all the amazing students at Parker Dance Academy this upcoming season! Since competing at a young age, PDA has always been her favorite studio to see at dance events. Ceresa is so excited to see what this next season brings! This is Ceresa's 1st year with PDA.
---
YOSHIKO BRUNSON, Little Ones, Ballet, Tap.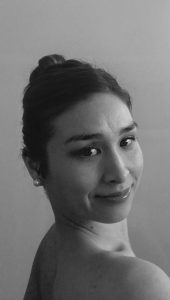 Yoshiko Brunson is thrilled to join the team of teachers at Parker Dance Academy this year. She strives to instill excellence in technique, respect for the art form, discipline and courtesy, as well as an enjoyment of dance classes, training, competitions, and performing. She has taught ages from 2 ½ yrs to age 70+, at various levels and styles of dance. Some local studios that she has ballet taught for include the Denver Academy of Ballet, Metropolitan Academy of Dance, CMDance, and as a substitute and private teacher. Yoshi started her ballet training at Hawaii State Ballet School at the age of six. In Colorado she continued training at Ballet Ariel and International Ballet School, winning awards such as 1st place in the Denver Ballet Guild Competition, and placed as a finalist in Youth America Grand Prix. Yoshi had the opportunity to attend summer programs every year, with multiple scholarships, at ABT, Boston Ballet School, Pittsburgh Ballet Theatre School, and Joffrey Ballet School NYC. Growing up she danced in full-length productions by International Youth Ballet. Professionally, she was an Apprentice Dancer with Eugene Ballet Company, a Demi-Soloist with Ballet Theatre of Maryland from, and a soloist dancer with Ballet Ariel, where she continues to perform. She holds a B.S. in Biology from the University of Colorado at Denver. This is Yoshiko's 1st year with PDA.
---
Julia Galloway grew up in Charlotte, North Carolina where she trained and competed in all styles of dance and gymnastics for 15 years. She has had the honor of being a finalist on America's Got Talent seasons 9 and 10, backup dancing for Guaynaa, and traveling the world as Viking Ocean Cruises Principal Dancer. After living in Orlando for four years and performing for Walt Disney World, Universal Orlando Resort, and the Orlando Magic, Julia made the move to Miami to continue her journey with the NBA as a Miami Heat Dancer. As well as performing, she has spent the last three years on the roster of Dance Competition Judges with Impact Dance Adjudicators. Julia feels truly blessed with all of the doors that dance and performance have opened for her in her life and is grateful to have the opportunity to share in your journey as well. This is Julia's 2nd year with PDA.
---
Chloe Stacey was born and raised in a rural town outside of Atlanta, Georgia. She began her dance training at age 4 under the direction of Phyllis Allen at the Lawrenceville School of Ballet. She danced on their ballet company, the Southern Ballet Theatre, as a lead and soloist performer until she graduated high school. Chloe attended college at Brigham Young University in Provo, Utah. She received a Bachelor of Arts degree in the Dance Department, with an emphasis in ballet. She performed on BYU's ballet company and had the opportunity to work with master teachers like Summer Rhatigan from the San Francisco Conservatory of Dance, and Alexandre Munz of France as he introduced his S.A.F.E. barre project to the United States.
During her time at BYU, Chloe spent a summer studying ballet and performing throughout Italy. There she worked with Desmond Richardson, Teddy Forance, and trained at La Scala Ballet, where Enrico Cecchetti created his Cecchetti method of technique. In addition to her degree in Dance, Chloe received a minor in Writing, and also enjoys writing about the arts. She has written numerous dance concert reviews and has been published in multiple dance journals. Chloe has taught dance, specifically pointe and ballet technique, for over 10 years to a variety of ages in Georgia, Utah, Ohio, and Tennessee. She is excited to continue her career in Colorado at Parker Dance Academy. This is Chloe's 2nd year with PDA.
---
JESSICA STRONG, Little Darlings Classes, Little Ones, Ballet, Tap.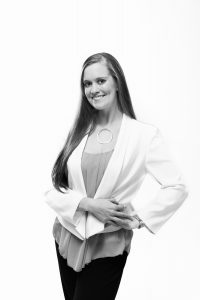 Jessica has been a member of the Colorado Dance Community for over 20 years. Having started her training at Gayton Dance World and Youth Ballet Colorado, she was bit by the ballet bug at an early age. She devoted her younger years to intensive ballet training at the Academy of Colorado Ballet where she had the honor to perform in several Company and Studio Company performances. As a professional ballerina she spent seven seasons with Ballet Ariel, Denver's Ballet Company. Now as a retired ballerina she still performs in musical theatre productions with Vintage Theatre and Performance Now Theatre Company, as well as others. She has dedicated her career to building her in-school performing arts Company – Exploration Kids! Enrichment which brings dance, cheerleading, yoga and other mediums to local schools. She also owns and operates Dance to Learn, LLC where she has created her own preschool dance curriculum dedicated to teaching the whole child through dance and movement. Additionally, she operates Dancing Princess Parties, a magical dance based birthday party company. This is Jessica's 3rd year with PDA.
---
Montana O'Brien started dancing at the age of four. Growing up she trained with Ballet Arizona, Bolshoi Ballet, The Jillana School, Colorado Ballet Academy, and Classical Ballet Academy. She has a Bachelor of Fine Arts in Ballet from the University of Utah where she performed in La Bayadère, Les Slyphides, and several original works including Bloom by Penny Saunders. At the University of Utah, she trained under Pablo Piantino, Calvin Kitten, and Jan Fugit among others. After graduation, she relocated to Virginia to join Charlottesville Ballet and performed in The Nutcracker, Cinderella, and an original work titled New Moon. In addition, Montana was a teaching assistant in Richmond Ballet's Minds in Motion Team XL outreach program. Currently Montana is in her second season as a professional ballerina with Ballet Ariel. Montana trains under Jayne Persch, is a Teaching Artist with Colorado Ballet's Education Department, and a ballet instructor. Montana is an ABT® Certified Teacher, who has successfully completed the ABT® Teacher Training Intensive in Pre-Primary through Level 5 of the ABT® National Training Curriculum. Outside of performing and teaching, Montana is a model, aerialist and cosplayer. This is Montana's 1st year with PDA.
---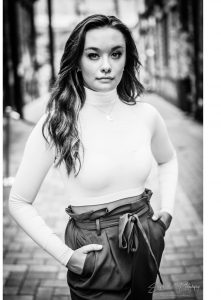 KAEYLN CLOUSE, Hip Hop, Company.
Kaelyn Clouse is 20 years old and has been dancing for 18 years now! Dance is one of her biggest passions. She started dancing at 2 years old, and started competing at 7 years old. She has been technically trained in almost all types of dance which has gotten her this far in her life and loves being able to do all the forms that she has wanted. She has been teaching dance for about seven years now and adores teaching all ages and all forms of dance. She graduated high school in 2020. Along with her dance training, Kaelyn is a first degree black belt in taekwondo, and did cheer/poms in high school and became captain of the poms team. "God has given me many blessings but dance is one that shares a large place in my heart right next to Jesus". This is Kaelyn's 3rd year with PDA.
---
Calley Krauss has been dancing since about three years old and the Parker Dance studio was shared with a coffee shop! It is in her blood- Calley has played many characters and parts in shows with Parker Dance including Cinderella and Aladian. Calley is now an addiction counselor by day and while in her spare time, she continues her enthusiasm and passion for dance through teaching! Calley is very excited to be back at Parker Dance and working with the kids to share that passion and enthusiasm. This is Calley's 2nd year with PDA.
---
Karen Weaver is married with two beautiful children and lives in Elizabeth, CO. Dance
and Gymnastics have been a large part of her life since the age of three. She was a
competitive gymnast growing up and continued through her senior year in high school.
When not practicing, she was still in the gym teaching. Karen started coaching again in 2003 for the competitive team at Gymnastics Etc. and later moved to Chalkbox. She works with all ages and skill levels including developmental/recreational. Her biggest joy is working with the kids and being a part of their success from year to year. This is Karen's 1st year teaching with PDA.
---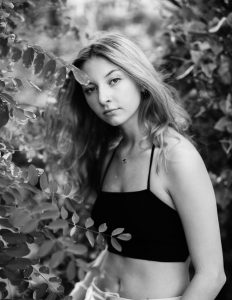 NATALIE WEAVER, Hip Hop, Contemporary, Company.
Natalie started dancing when she was 3 years old. She moved studios to Parker Dance when she was in 5th grade and was on the competition team at Parker Dance for 6 years. She trained in contemporary, ballet, tap and hip hop and is now teaching company, hip hop, and contemporary classes at Parker Dance Academy. Natalie loves the opportunities teaching younger dancers has given her and how it has helped her grow as a dancer individually also. She was a teacher's assistant for 2 years before she graduated and started teaching full time, being a teacher assistant helped her with learning how to teach and train with younger students and learn how to become a leader. She is currently attending Metropolitan State University of Denver as a Physical Therapist major and Dance minor in hopes to further her dance career either individually or helping other dancers with their injuries. Her favorite roles that she has done in our shows were Ariel, Spanish and Snow Queen! This is Natalie's 2nd year teaching with PDA.
---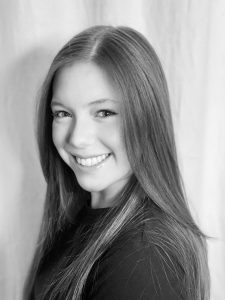 LAUREN LINDBERG, Little Ones, Ballet, Tap, Company.
Lauren has a passion for dance which began at the age of three!  She has been dancing for 15 years. She was accepted into Parker Dance's Company in 2016, and is excited to complete her final year of Company as a Senior Select Company member.  Lauren has performed in numerous productions, and her favorite roles are Sugar Plum Fairy in Parker Dance's Nutcracker in December, 2021 and the lead role of Ariel in Parker Dance's The Little Mermaid in Spring, 2022.  Lauren always comes to class with a welcoming smile, and she is excited to share her warmth and passion for dance with her students.This is Lauren's 2nd year teaching with PDA.